Get to know the rural traditions
during your holiday in South Tyrol
We are farmers with heart and soul. It is our choice to draw on the traditions passed down by our ancestors. They are part of our day-to-day-life and revive in our daily work. You will quickly recognise one of our main passions which is the collection of cow bells. You will see all varieties of them around the house.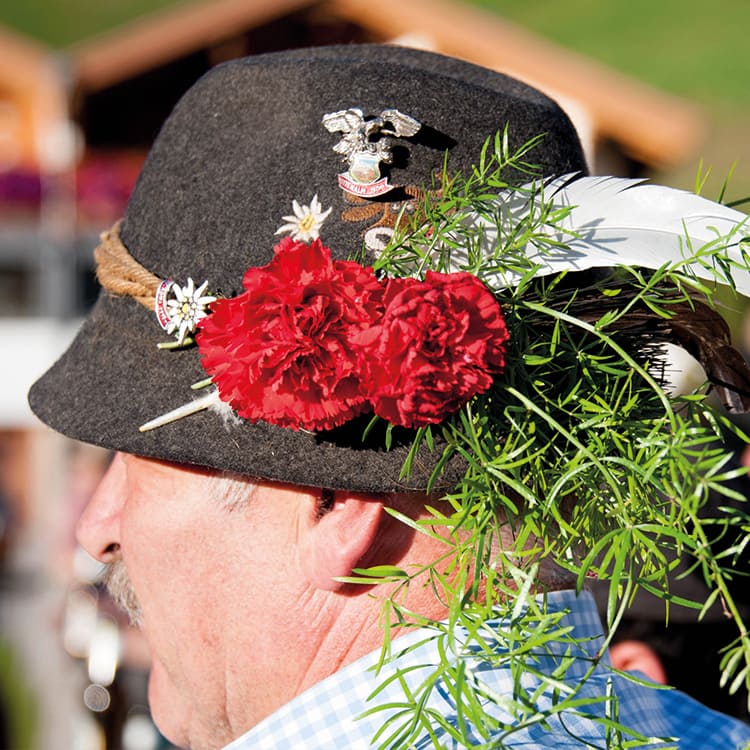 Autumn is the time of "Almabtrieb"
---
During the summer our cattle stay on the high pastures. This not only improves the quality of our milk but with the cultivation of the pastures the dairymen and farmers contribute to the preservation of the alpine landscape. At the end of the summer the cattle are led back down to the farms in the valley with beautiful floral decorations on their heads and necks. This day is intended to celebrate and to express thankfulness for their good homecoming. Come and be part of it!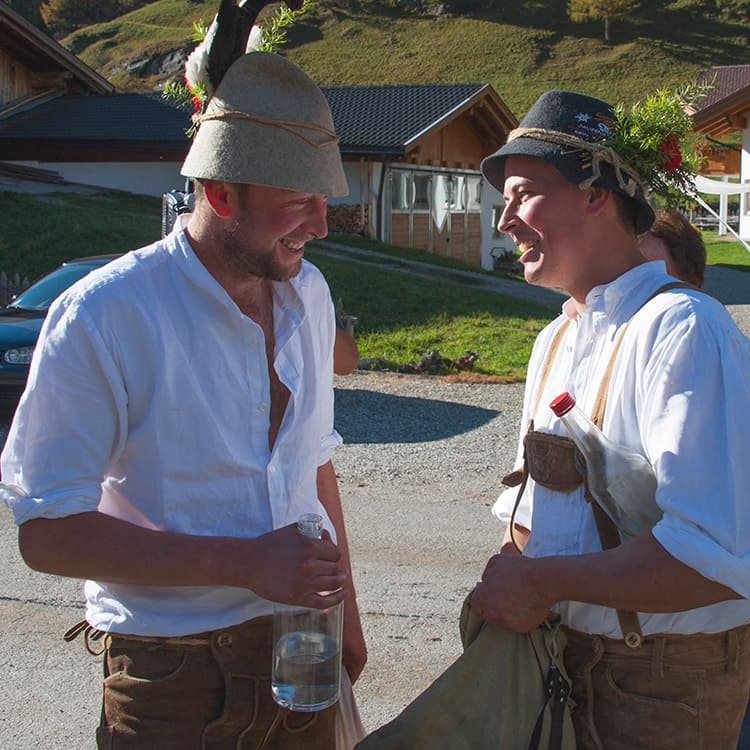 "Kiekemma" in autumn
---
Every two years, during the third weekend of October, the homecoming of the cattle is abundantly celebrated in Rein in Taufers. During the "Kiekemma", the animals return from the pastures on the alps to the village together with floats and carts in a festive atmosphere and with musical entertainment. The typical dish of "Topfnudeln" will be prepared for the spectators along the trail.