Get to know the rural traditions
during your holiday in South Tyrol
We are farmers with heart and soul. It is our choice to draw on the traditions passed down by our ancestors. They are part of our day-to-day-life and revive in our daily work. You will quickly recognise one of our main passions which is the collection of cow bells. You will see all varieties of them around the house.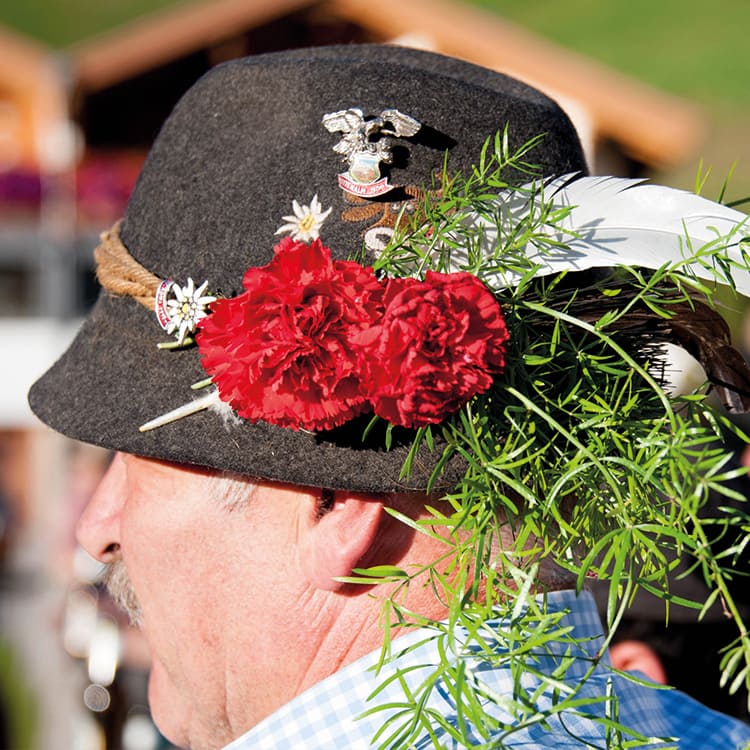 Autumn is the time of "Almabtrieb"
---
Our cows spend the summer on the alpine pastures. This not only benefits the quality of the milk: by managing the alpine pastures, the alpine dairymen and farmers make an important contribution to preserving the unique cultural landscape. Every year, in October, we bring the animals back to the farm festively decorated for the "Almabtrieb". Friends, acquaintances and the interested spectators along the way receive the homemade "Ahrntaler Topfnudel".
"Kiekemma" in autumn
---
Every two years, on the third weekend in October, the Almabtrieb is celebrated in Rein in Taufers: At the autumn festival, the farmers from Rein present their animals that have been on the alpine pastures during the summer in a large procession, accompanied by floats and music.